Click the "Play Button" to Watch Our Video!
Planning your child's party? Our goal is to help make your child's party the most fun and special one yet.
NYC Children's Magician Magic Evan uses his experience as a performer and educator to keep the kids laughing, smiling and having a blast! Evan has earned a Master's Degree in Educational Theater from NYU, which means you can count on your child - and all of your guests - having FUN, FUN FUN!
So if you want to see every child smiling, hear laughter and applause, and breathe a sigh of relief because you arranged heartwarming entertainment that both the kids and adults will love... then click here to check your date for availability
Or call now before it's too late (toll-free)
1-855-624-4238
NYC Magician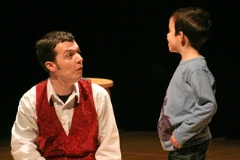 Every child dreams about doing magic. Imagine how special your child will feel when they help make the magic happen. Even after the party is over, your child will be telling you, their friends and anyone else who will listen about all the fun for weeks to come.
Plus, instead of chasing kids around the house, you'll have a chance to sit-back, relax and enjoy the day. Take lots of pictures because time flies when you're having fun, and this is an experience you'll want to share with everyone who couldn't make it to the party.
Here's what people like you are saying about this NYC magician!
"Magic Evan - you are awesome! It has been a long time since the birthday act could truly engage all 25 kids."
- Danielle Faris, Parent
"Evan is wonderful!"
- Julia Chang, Director of Children's Programming, New York Public Library
"Thank you for helping make my daughter's 4th birthday a success! Fantastic job, thank you!"
- Ella White, Parent
"Thanks for making our April 23-Children's Day festivities truly festive Magic Evan!! You kept 50 kids from 1-12 yrs old truly captivated and enthralled the whole time. And the parents had fun too!!"
- Dilek Mergin, Program Director
Click here for even more reviews.
You can also read what parents are saying on our Facebook Page
As one of the busiest children's magicians in New York City, Magic Evan has performed his magic show all over Manhattan, Brooklyn, Queens, Staten Island and the Bronx. Year-after-year, people request Evan to perform for their Halloween Parties, Bar/Bat Miztvahs, Installation Dinners, Birthdays, Restaurants, Christenings, First Communions, Weddings, Scout Blue and Golds, Graduation Parties, and more.
You can click here to see if Magic Evan is available to appear at your next special occasion.
You'll Never Have to Look for the Magician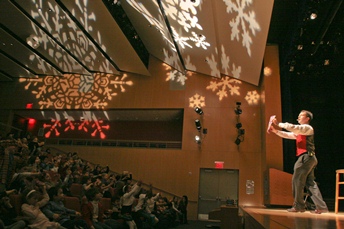 Ever worried about whether the magician will "magically" appear on time? Evan is a professional who shows up on-time (15 minutes early), prepared and is ready to go when you are. In fact, when you arrange an appearance by Magic Evan, planning your child's party is as easy as 1, 2, 3!
STEP 1: CONTACT! As soon as you decide to contact Magic Evan, you'll get a FAST response and a FREE quote. No obligation. No worries!
STEP 2: CUSTOMIZE! Your party is our priority. This means that - instead of a "one-size-fits-all-approach" - you'll get personalized recommendations, party planning tips and a magic show tailored to your child's age and interest.
STEP 3: CELEBRATE! Sit-back, relax and enjoy your child's special day. You deserve it!
Can arranging kid's party entertainment REALLY be that easy? It sure can. But you don't have to believe us. Here's a few of the places that count on Evan to deliver family fun year-after-year!
Unforgettable Kids Party Entertainment
Balloons pop. Streamers get tossed in the bin. But an amazing magic show is an experience that you and your family will always remember.
Now's the time to give your child - and all of your guests - the most fun and special party yet.
Plus, your decision is backed up by our 100% Satisfaction Guarantee. This means that if for any reason you're not completely satisfied with the magic show, then the show is FREE.
Available dates are booked every day. So until this NYC magician can magically add dates to the calendar, fill out the form below to check your date for availability.
Or pick up the phone and call now...
(Toll Free) 1-855-624-4238
...before the available dates disappear. You'll be GLAD you did!