Click the "Play Button" to Watch Our Video!
Let me guess... you are looking for a children's birthday party magician in Manhattan, Brooklyn, Queens, Staten Island, or the Bronx right?
And for my next trick...
My name is Evan, or, 'Magic Evan' as I'm know to thousands of children who have seen me perform at their NYC birthday parties over the past 10 years. I remember the smile on each of their faces - burned into my brain, in fact, because this is the work I was put here to do.
You Hold the Magic Keys to Making Kids Happy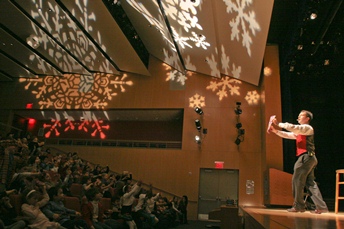 As a parent, you might look at your son or daughter's birthday party as an exercise in logistics, preparation, and disaster-avoidance. As the responsible adult you hold the keys to what most kids unconsciously consider the most important day of the entire year.
In the social hierarchy of a child's mind, there is no currency more valuable than the birthday party. The entire experience is a chance for your son or daughter to call the shots, feel the joy, and play host.
After performing at over 1,250 birthday parties and earning a Masters Degree in Educational Theater from NYU, I offer you the magic formula that turns a party into an event that is inclusive, engaging, and memorable.
Here's a preview of what you'll experience at a Magic Evan party:
Gone are the worries and awkwardness of a boring party where kids wonder what's next. I offer 3 "Party Templates" that will remove the guess work and leave kids beaming.
You relax and enjoy the show. My background as an entertainer and educator will hold your guests mesmerized for 45-minutes - and an extra 15-minutes of balloon-twisting, informal entertaining and interacting with the guests.
Personalization beyond your imagination. I will speak with you before the event to make sure some of your child's favorites are mentioned and included in the show: people, songs, shows, foods, or toys.
Personality Sensitivity - During our talk I'll find out as much as I can about your son or daughter's personality. I do this to assure that they are seen for who they are during the performance. Shy? Outgoing? Daring? Timid? Adventurous? Subtle modifications create a show that meets them where they are most comfortable and engaged.

Read what people like you are saying about this NYC magician!




"Magic Evan - you are awesome! It has been a long time since the birthday act could truly engage all 25 kids."
- Danielle Faris, Parent, Queens, NY

"Evan is wonderful!"
- Julia Chang, Director of Children's Programming, New York Public Library

"Thank you for helping make my daughter's 4th birthday a success! Fantastic job, thank you!"
- Ella White, Parent, New York, NY

"Thanks for making our April 23-Children's Day festivities truly festive Magic Evan!! You kept 50 kids from 1-12 yrs old truly captivated and enthralled the whole time. And the parents had fun too!!"
- Dilek Mergin, Program Director, Brooklyn, NY

Click here for even more reviews.
You can also read what parents are saying on our Facebook Page

Different Magic Shows for Different Ages

Of course there are a lot of opportunities for magic in a child's developmental journey. Customized and appropriate shows are available for these events as well:

Bar Mitzvah
Bat Mitzvah
Installation Dinner
Christenings
First Communion Parties
Weddings
Blue and Gold
Graduation Parties

Hurry! Available Dates Disappear Every Day

There is something that I deal with everyday in this business:

Disappointment.

Here's the bottom line: weekends book up really fast. Remove holidays and special event weekends from the equation and there are about 90 available party days each year.

If you'd like to have a brief conversation and determine if I am a fit for your NYC birthday party or special event, fill out this form or pick up the phone and call me on my toll-free line @ 1-855-624-4238.

My name is Evan Paquette and I wish you the best in the planning and execution of your upcoming event.